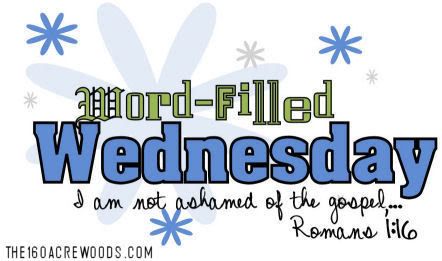 Enter his gates with thanksgiving and his courts with praise; give thanks to Him and praise His name. Psalm 100:4.
I also wanted to share this song today. There is a man in our church that sings this song from time to time and I just want to send a "Thank You" out to anyone who has ever touched someones life by sharing the word of God with anybody.
This weeks host is Christy at Critty Joy if you would like to participate.