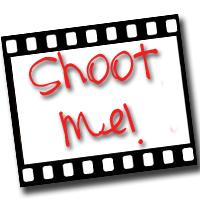 I am a little late getting this post on but it has been a busy, busy week!! As I told you in my Music Monday post, me and my BFF were going out for my birthday dinner on Monday night and we did and we had a great time. It is a tradition that we always go to Colton's for my birthday in May and her birthday in December and we eat together, visit and exchange gifts. I always looks forward to this time together.
I took this picture and I feel like I look like awful. I am squinting my eyes, but oh well. I had a great time.
My favorite scent used to be, like 11 years ago, was Vanilla Lace from Victoria's Secret and they discontinued it a long time ago. Well, my BFF Kim found it!! Oh, I was so excited when I opened this gift. Thanks Kim, you are the best!!
Also, a gift card to Penney's. Yay!! Thanks Kim for making my birthday so special. You are the greatest!! Love ya!!
I am joining
Carin
over at Forever in Blue Jeans for this every Thursday blog carnival.
Shoot Me!
It's time to stop hiding behind that camera of yours. Your family is missing you in the picture. So it's time to post a picture of YOU (yes, you) every Thursday with your child, your spouse, your friend, your dog, or even by yourself. Just get in the picture, you'll be glad you did! And just jump in now with 1 of 52, you can do it!