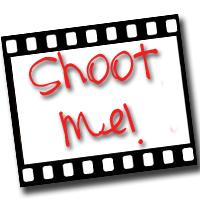 I am participating in fun blog carnival called Shoot Me! Read below. If you would like to join in the fun, just join Carin over at Forever in Blue Jeans.
Shoot Me!
It's time to stop hiding behind that camera of yours. Your family is missing you in the picture. So it's time to post a picture of YOU (yes, you) every Thursday with your child, your spouse, your friend, your dog, or even by yourself. Just get in the picture, you'll be glad you did! And just jump in now with 1 of 52, you can do it!
Here is another picture from Memorial Weekend. I saved this one for today's blog carnival.
I hope everyone is having a good week. We are having a busy, busy week. Ballgames, Bible Study, swimming!! Awww......the joys of summertime.
LORI