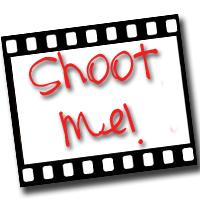 I am joining
Carin
over at Forever in Blue Jeans for another great blog carnival.
Shoot Me! It's time to stop hiding behind that camera of yours. Your family is missing you in the picture. So it's time to post a picture of YOU (yes, you) every Thursday with your child, your spouse, your friend, your dog, or even by yourself. Just get in the picture, you'll be glad you did! And just jump in now with 1 of 52, you can do it!
Thanks to my dad, I have had gray hair for as long as I can remember. It had been a while since I had gotten my hair colored and I was in desperate need of a new do!! So last Saturday, I spent 3 hours at the beauty salon to be able to look like this:
My oldest daughter took this picture of my husband and I.
I hope that everyone has a great Memorial Day weekend!! Be safe and enjoy being with your family.
If you would like to see more of Shoot Me, join
Carin
and link up.
LORI